Awarded Emerging Schools in India by BW Education.
Admissions Open for AY 2024-25
Ebenezer International School, Nashik
4.5

Stars - Based on

234

User Reviews
EISN is one of the best CBSE schools in Nashik. EIS believes that every child should learn and succeed, not just today but in life. Students are encouraged to become creative, confident and resilient individuals, ready to navigate in an ever-evolving world. Our educational philosophy of maximising potential, enabling technology, and extending textbook learning to real-life makes us the Awarded Emerging Schools in India by BW Education.
Pre Primary
At EISN, the early childhood curriculum is designed to meet the needs, interests and abilities of the young child as well as the demands of the 21st century. Our curriculum is inspired by the Theory of Constructivism, the Reggio-Emilia Approach to Learning and the Theory of Multiple Intelligences.
Primary
Our Primary Curriculum is well aligned with the recommendations of CBSE. It incorporates all elements of academic and extra-curricular interests to create a passion for learning. It caters to the challenging requirements of contemporary and future educational needs.
Secondary
As the learner has gained mastery over basic concepts underlying each subject area in the primary years, the learner is now ready to meet the rigour of the academic program and to connect learning with real-world situations.
Learning Environment
EISN creates learning environments that expose learners to 21st-century skills, sports, music and arts, and increase their appetite for learning.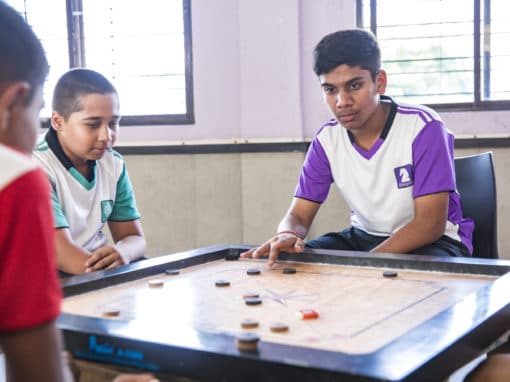 EISN
Chandsi, Near Anandvalli,
Nashik 422 003
Admission Enquiry:
+91 22 4877 2703